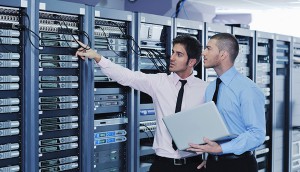 LJR Communications Supplemental Engineering Services practice provides thoroughly qualified talent to our clients for all their IT personnel needs. We technically evaluate our resources carefully and fully support them with internal experts and the full range of LJR Communications solution offerings.
Now more than ever, clients need to respond quickly and cost-effectively to IT resource requirements that are constantly changing. With a core focus on delivering professional IT talent, LJR Communications Supplemental Engineering Services (SES) practice helps clients take on this challenge. We offer the depth and breadth of technical expertise to deliver the right individuals for our clients' various IT resource needs.
REDUCING THE EXPENSE, DELAY AND INCONVENIENCE OF IT RECRUITMENT AND REPLACEMENT
We provide immediate value given our built-in technical culture and through the utilization of our high-level professionals to gather your IT requirements. This enables us to properly identify and qualify the most appropriate skill sets, education, and compensation levels to execute your requirements quickly and accurately.
Once engaged at a client site, LJR Communications Supplemental Engineering Services personnel can reach back when necessary to our highly certified technology experts. This provides our onsite resources with access to the industry's best resources to ensure the successful delivery of solutions, within today's complex technology environments.
When you engage LJR Communications Supplemental Engineering Services, you receive more than just resources—you receive a total solution.
OUR EXPERTISE
Network Infrastructure & Security
Systems, Network, and Database Administration
Cloud/Data Center
MS Infrastructure & Maintenance
System/Business Analysts
Mobility & Wireless
Program & Project Management
Software Design, Integration & Maintenance
Tele-Presence/Video Conferencing
Lifecycle Data Management and Administration